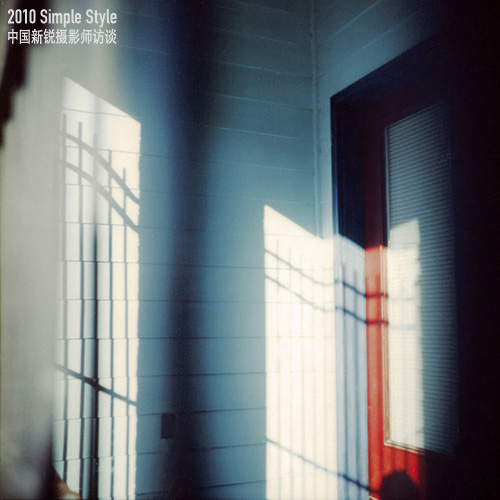 Name姓名:廖逸君(BloodyPixy)
Hometown家乡:Shanghai上海
Cameras used相机: Bronica ETR-Si, Charmonix 45N-1
Website网站:http://www.bloodypixy.com
http://designbypixy.com/
http://www.flickr.com/photos/pixyliao
(for you)Photography is摄影是: self-cure 自我治疗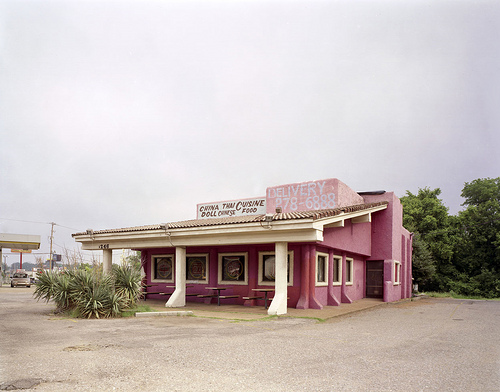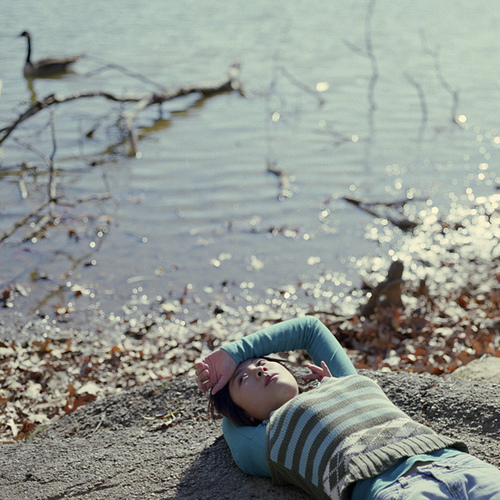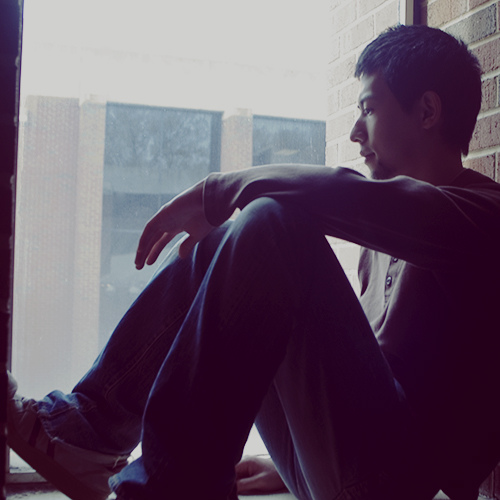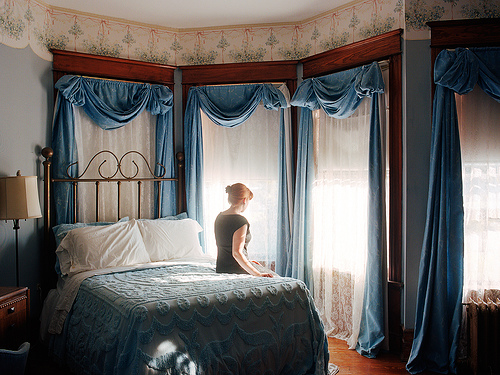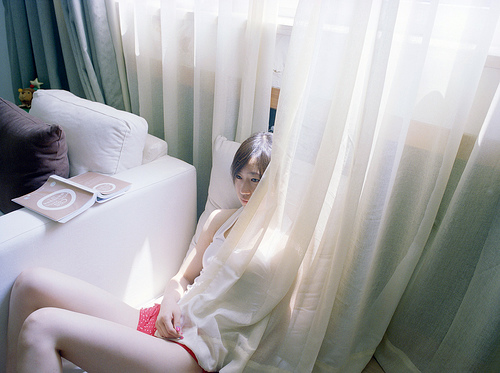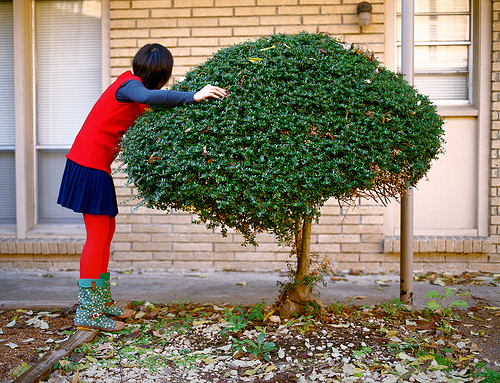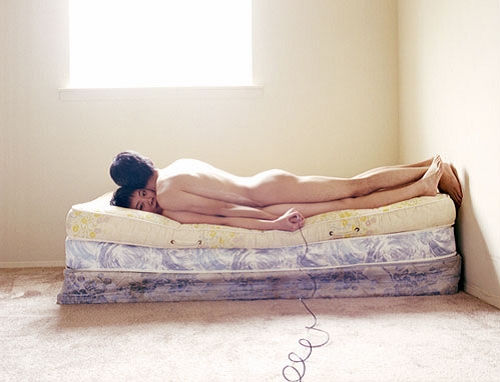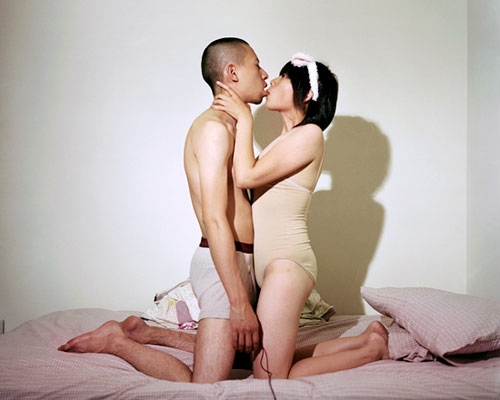 Simple Style:What is the best moment of the day? 一天当中最美妙的时刻是?
Bloodypixy:我上床睡着前的时候,半睡半醒的时候,我会做白日梦,梦见很多画面。
Simple Style:Where do you get your inspiration?从哪里获得拍摄灵感?
Bloodypixy:我的白日梦,还有生活,尤其是我的现任男朋友MORO,他是我的MUSE。
Simple Style:What is your most satisfied works? and how did it come?相对来说,最满意的作品是哪张?那是怎样一个拍摄经历?
Bloodypixy:没什么最满意的作品,有比较成功的和比较失败的。基本上成功的照片都是准备充分的照片,找了好的场景、模特、服装,拍摄前有构思,拍摄的时候有灵感,成功几率就比较大。
Simple Style:Please describe an evolution in your photography works, from the first piece to the present projects.从你最初的拍摄到现在的一些摄影主题系列,这中间有没有一个变化呢?对于这个转变,你的感受是怎样的?
Bloodypixy:变化肯定是有的。最初拍照的时候,我并不是想拍照,只是乐于记录生活。现在我基本上平时不再用相机了,除非是拍作品。我觉得摄影对于我已经从日常生活中脱离出来,成为自己更为投入的一项事情了。
Simple Style:Where have you been these years?这些年到过的地方有哪些?
Bloodypixy:这些年基本只待在美国。从孟菲斯读完书后搬到纽约。
Simple Style:Would like to share with us the photo of your bag?给我们的读者展示一下你的旅行包里都会装什么吧?
Bloodypixy:
1,围巾
2,手套
3,帽子
4,纸巾
5,一次性牙刷
6,零钱
7,钥匙,带镜头擦
8,钱包
9,洗手液
10,润唇膏
11,小镜子
12,名片夹
13,包
Simple Style:Please list top 5 your most frequently visit websites/blogs/.你最常去/最喜欢的5个网站是?
Bloodypixy:gmail, facebook, twitter, verycd, craigslist
Simple Style:Please share with us one of your favorite poems in Simple Style. 分享一首你最喜欢的诗给我们吧。
Bloodypixy:
it may not always be so
by: e.e. cummings, lyrics for Bjork
it may not always be so;and i say
that if your lips,which i have loved,should touch
another's,and your dear strong fingers clutch
his heart,as mine in time not fara away;
if on another's face your sweet hair lay
in such a silence as i know,or such
great writhing words as,uttering overmuch,
stand helplessly before the spirit at bay;
if this should be,i say if this should be–
you of my heart,send me a little word;
that i may go unto him,and take his hands,
saying,Accept all happiness from me.
Then shall i turn my face,and hear one bird
sing terribly afar in the lost lands.
From "Tulips and Chimneys", 1923
Simple Style:What was the biggest found in 2009? 2009年最大的收获是什么?
Bloodypixy:2009年? 似乎真没啥收获。进了Charlotte Cotton策展的在WOODSTOCK举办的Photography Now 2009,去了那里一次,比较有记忆,世外桃源啊。
Simple Style:What are you going to miss about 2009 and what are you looking forwards to 2010?对于过去的2009年,什么最让你怀念?2010年,有什么期待可以和大家一起分享的么?
Bloodypixy:最怀念就是已逝去的岁月。期待早日出头了。。。
谢谢可爱的Pixy!